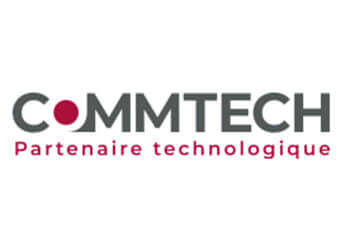 COMMTECH Informatique operates as a comprehensive IT service provider, catering to the IT needs of small and medium-sized enterprises. Their long-standing involvement in the realm of information and printing solutions has facilitated partnerships with esteemed companies and engagement in large-scale projects spanning the national capital. The team remains consistently updated on the advancements in information technology, allowing them to recommend cutting-edge products to their clients. Their primary objective revolves around optimizing your operational landscape to amplify productivity, mobility, and, ultimately, the profitability of your business. They offer a comprehensive IT environment analysis service aimed at configuring security systems to combat a spectrum of potential threats, including malware, phishing, spam, and more. Available round-the-clock, COMMTECH stands prepared to assist you in overcoming any IT-related hurdles you encounter, ensuring that your technological endeavours are seamlessly supported.

UNIQUE FACTS:
• 27 Years of Expertise
• Detect Problems Before They Occur
• Free Quote.
Specialty:
Managed IT Services, Storage, Cloud/IT Solutions, Cloud Computing, Server / Workstation Monitoring Services, Proactive Network Management, Business Print Solutions, Surveillance Cameras and Security System, Printing Solutions, VoIP Solutions, Robust Telephone System, Office 365, Installation & Deployment
Contact:
Working Hours:
Mon-Fri: 8am - 4:30pm
Sat & Sun: Closed
TBR® Inspection Report: