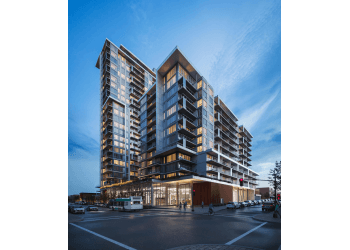 Lapalme Rheault Architectes + Associés stands out as a prominent architectural firm, delivering an elevated architectural journey that aligns with the most exacting quality benchmarks. Founded in 2006, the firm boasts a dedicated team committed to providing clients with an architectural experience characterized by professionalism and excellence. This commitment is underpinned by the firm's unwavering adherence to industry-leading quality standards and a resolute dedication to realizing the predetermined mutual aspirations between the firm and its clients. The ethos of Lapalme Rheault Architectes + Associés is rooted in an enduring pledge to furnish clients with top-tier services, continually revitalizing their professional approach as a testament to their pursuit of excellence.

UNIQUE FACTS:
• experienced Team
• Completed Multi-Type Projects
• Immediate Appointment.
Specialty:
Construction, Residential and Sustainable Development, Interior and Urban Design, Computer Application, Consultation Services, Expansion, Condominiums, Functional and Technical Programming, Promotion, Commercial, Residential, Office Building, Retail, Medical & Community Projects
Contact:
Working Hours:
Mon-Thu: 9am - 4pm
Fri: 9am - 1pm
Sat & Sun: Closed
TBR® Inspection Report: