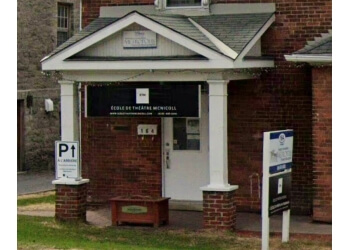 Gestion Immobilière Metropolis Inc operates as a local and proficient property management firm situated in Gatineau, QC. With an extensive history spanning more than two decades, they have firmly established themselves within the property management arena. Comprising a team of dedicated, adaptable, and energetic professionals, their objective is to furnish property owners with top-tier services that not only enhance the profitability of their investments but also cultivate a sense of tranquility. The hallmark of Gestion Immobilière Metropolis Inc's success lies in their tailored approach to service delivery, alongside the exceptional quality of their network of collaborators and subcontractors. These factors, combined with their professional ethos, have garnered them a devoted client base. Their reputation is built upon core values of reliability, transparency, and innovative practices. Gestion Immobilière Metropolis Property Management proudly holds membership within the Quebec Corporation of Property Owners for the Outaouais region, reinforcing their commitment to excellence. With their substantial experience, they are well-equipped to ensure the efficient operation of your enterprise. For comprehensive information and inquiries, do not hesitate to get in touch with them.

UNIQUE FACTS:
• Customized services
• No long term commitment
• Wide range of services
• No deposit
• No file opening fees.
Specialty:
Monitoring, Maintaining, and Rental Properties, Rent Collection, Maintenance, Marketing and Renting Vacant Dwellings, Credit Check, References of Potential Tenants, Processing and Tracking Tenant Requests, Payment of Property Bills, Preparing Monthly Income, Repairs & Renovations
Contact:
Working Hours:
Mon-Fri: 9am - 12pm || 1pm - 4pm
Sat & Sun: Closed
TBR® Inspection Report: