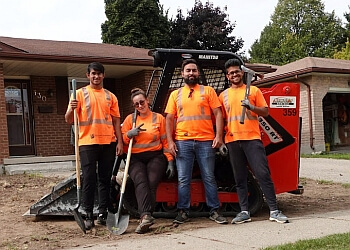 Great Lakes Maintenance Services is one of the professional lawn care and maintenance companies in the Waterloo region. The company is positioned as a premier purveyor, and the company stands as a distinguished source for both commercial and residential landscape management services, coupled with meticulous home and office cleaning solutions tailored to the fast-paced demands of households, businesses, and government agencies. An unwavering dedication to refinement steers their trajectory, marked by ongoing enhancements in processes, tools, and technologies, all converging to orchestrate an unparalleled service experience destined to redefine your expectations. In the face of nature's challenges, their dedicated crew valiantly contends with the elements to extend a superior service. This commitment extends further as they bolster their team every step of the way, elevating wages to foster a workforce that is perpetually prepared to meet your needs. Investing in their personnel ensures they are primed and prepared to cater to your requirements whenever you require their expertise.

UNIQUE FACTS:
• Skilled people
• Unique Technicians
• Efficient Services.
Specialty:
Maintenance, Gardening, Sod Installation, Decks, Fences, Power Washing, Lot Cleaning, Cleanups, Lawn Care, Tree & Shrub Services
Contact:
Working Hours:
Mon-Fri: 8am - 6pm
Sat: 10am - 1pm
Sun: Closed
TBR® Inspection Report: