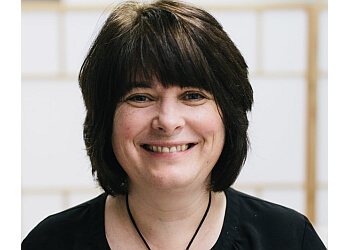 Pinewood Hand Therapy is a renowned occupational therapy center in Delta, BC. Donna, a highly accomplished professional, holds a Bachelor of Science in Occupational Therapy from the University of British Columbia. She further honed her expertise by specializing in hand therapy, and her dedication to this field spans over two decades. In addition to her role as the director of Pinewood Hand Therapy, Donna imparts her knowledge as a clinical instructor at the University of British Columbia, contributing on a sessional basis. She is also an integral part of the teams at BC Children's Hospital and Fraser Health. Donna is a registered member of the College of Occupational Therapy B.C., an active member of the Canadian Hand Therapy Association, and has previously served on the executive board of the West Coast Hand Therapy Association. The therapists at Pinewood Hand Therapy are committed to providing specialized care tailored to meet the unique needs of their patients. Their expertise focuses on improving the functionality of hands and upper extremities to their fullest potential. The central mission of Pinewood Hand Therapy is to deliver the highest level of care to its patients through the comprehensive range of services they offer. Whether you're on the path to recovery from a traumatic injury, grappling with the discomfort stemming from repetitive strain, or managing the challenges of a degenerative disease, hand therapy at Pinewood Hand Therapy can make a significant difference in your journey toward improved hand and upper extremity function.

UNIQUE FACTS:
• Provide Custom Made Splints Fit to Your Specific Needs
• Strive to Work with You in Recovering from Your Hand or Upper Extremity Injury
• Work with You to Minimize Scar Tissue in Order to Improve Function and Cosmetic Appearance
• Free Parking Available Behind the Clinic.
Specialty:
Amputations, Arthritis, Boutonniere Deformity, Burns, Carpal Tunnel, Cubital Tunnel, and Other Nerve Entrapments or Neuropathies, CRPS (Complex Regional Pain Syndrome), Congenital Anomalies or Contractures, Crush Injuries, Dequervain's, Dislocations, Du Puytren's Contracture Releases, Edema, Fractures, Lacerations, Ligamentous Injury and Instability, Mallet Injuries, Muscular Strains, Tears and Avulsions, Nerve Lacerations, Entrapment, Compression or Transfers, Neuromuscular Degenerative Conditions, Repetitive Strain Injuries, Tendinopathies; Tennis and Golfer's Elbow, Wound Care, Customized Splinting, Rehabilitation, Scar Management, Ergonomic Assessment, Recommendation, Heated Glove Liners, Return to Work Coordination & Job Site Visits
Contact:
Working Hours:
Mon-Fri: 9am - 6pm
Sat & Sun: Closed
TBR® Inspection Report: