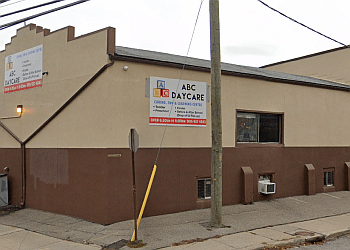 ABC Daycare, a renowned preschool in St. Catharines, has faithfully served the local community for over four and a half decades. This esteemed preschool caters to children aged 18 months to 12 years, boasting a team of highly skilled and experienced instructors dedicated to early education programs. They foster independence among preschoolers by encouraging self-sufficiency in activities such as self-feeding, dressing themselves, and proper restroom usage. Their ABC Daycare Centre offers a diverse array of indoor and outdoor activities, ensuring a well-rounded experience for the children. Additionally, they host engaging summer camps for the youngsters. For toddlers, daily goals and objectives are meticulously crafted to facilitate each child's learning and growth. These objectives are thoughtfully integrated with the children's interests to shape engaging and enriching activities guided by their devoted teaching staff.

UNIQUE FACTS:
• Learn Socially and Independently
• Develop in A Safe, Caring and Stimulating Environment
• Region Public Health Is Order to Keep
• Their Certified Food Handlers
• They Offer Pick up And Drop Off Services.
Specialty:
PROGRAMS: Toddler, Pre-Schooler, Kindergarten & School Ager
ACTIVITES: Feeding Themselves, Getting Dressed and Properly Using the Washroom, Time Playing, Social and Communication Skills, Social and Communication Skills, Respectfully Talking, Limiting & Screen Time
Contact:
Working Hours:
Mon-Fri: 6:30am - 6pm
Sat & Sun: Closed
TBR® Inspection Report: