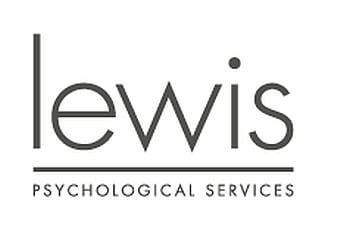 Dr. Kathy Lewis is a registered psychologist in Langley. She has specialized training in clinical and forensic psychology. She completed her graduate training at the University of Regina and the University of Saskatchewan. She has experience working with individuals with various psychological concerns and in various settings. She is a registered treatment provider for the RCMP and Veterans Affairs Canada. She works together with clients to identify the specific research-based skills that will work best for you and lead to concrete improvement in your daily activities. Dr. Kathy Lewis practices at Lewis Psychological Services. Please check Dr. Lewis' website to confirm whether she is accepting new clients.

UNIQUE FACTS:
• By appointment
• Specializes in clinical and forensic psychology
• Offer assessments and treatment services.
Specialty:
CONDITIONS:
Personality and Mood Disorders, Depression, Stress, Anger Management, Individual Counselling, Adult Trauma, Anxiety, Sleep Disorders, Healing Adult Trauma, Adjusting to Life Changes & Diagnosis and Treatment Planning
PROCEDURES:
Forensic Therapy, Relapse Prevention Planning, Assessment Services, Cognitive Behavioural Therapy (CBT), Behaviour Therapy' Client-Centred & Solution-Focused Therapy
$Price:
$235 (for 50 minute session)

Contact:
Working Hours:
Tue-Thu: 10am - 5pm
Fri: 10am - 4pm
Sat-Mon: Closed
TBR® Inspection Report: