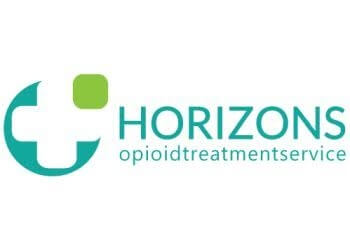 Horizons Opioid Treatment Service stands as one of the premier addiction rehabilitation centers within the city since 2011. Their primary objective revolves around facilitating patients in overcoming their reliance on drugs. Employing a personalized strategy encompassing both medical intervention and therapeutic guidance, they have garnered a track record of remarkable success, aiding numerous individuals in their journey to recovery. Their commitment extends to fostering comprehensive rehabilitative efforts for those grappling with opioid dependencies, underpinned by a dedication to advancing opioid addiction services. Central to their approach is Medication-assisted treatment, which integrates the use of methadone or Suboxone alongside other pharmaceutical options. Horizons Opioid Treatment Service expertly administers a spectrum of interventions, underpinned by innovation and effectiveness, while nurturing an environment rooted in principles of integrity and respect. Their ethos is firmly grounded in the notion of providing support and care to individuals ensnared in substance addiction, always upholding their dignity throughout the treatment process.

UNIQUE FACTS:
• They ask clients to sign a contract, often called a "treatment agreement." This agreement states that consent to treatment
• Assessment to take at least 20 minutes before treatment
• Drug methadone or Suboxone is used for treatment.
Specialty:
Methadone Maintenance Treatment, Suboxone and Pregnancy, Buprenorphine Treatment Therapy, Opioid Dependence, Group Counseling, Assessment, Individual & Drug, Heroin, Precipitated Withdrawal
Contact:
Working Hours:
Mon-Fri: 10am - 8pm
Sat & Sun: Closed
TBR® Inspection Report: