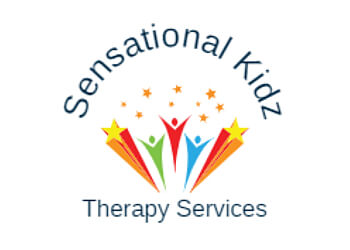 Sensational Kidz Therapy Services provides ABA IBI services that offer ABA Therapy, Speech Therapy, and a commitment to empowering children and their families to achieve their behavioral, speech, language, and other developmental goals to the best of their abilities. Their interventions are evidence-based and rooted in Applied Behavior Analysis (ABA) principles, aimed at promoting independence for the individuals they serve and providing support to their families. The dedicated team at Sensational Kidz Therapy Services comprises licensed, experienced, and highly trained professionals and specialists who specialize in working with individuals on the autism spectrum and those with other developmental disabilities. The team includes a Clinical Psychologist, Board Certified Behavior Analysts (Senior Therapists), Registered Behavior Technicians/Instructor Therapists, Speech and language Pathologists, and Licensed Occupational Therapists. Sensational Kidz offers ABA therapy at its center and in the comfort of the child's home. Their approach begins with consultations to assess the unique needs and talents of children with autism, allowing them to create specialized treatment plans and programs tailored to each child's attributes. Their commitment to comprehensive and individualized care makes them a trusted partner for children with autism and their families, helping them achieve their full potential and fostering growth and independence.

UNIQUE FACTS:
• Applied Behavior Analysis (ABA) Principles
• Verbal Behavior
• Discrete Trial Training
• Incidental Teaching
• Positive Behavior Support
• Error Less Teaching
• Fluency Building
• Picture Exchange Communication System (PECS)
• Augmentative and Alternative Communication (AAC)
• Ongoing Program Evaluation.
Specialty:
Home Based/Center Based Therapy, Occupational Therapy, Speech and Language Therapy, Apraxia of Speech or Developmental Apraxia, Articulation Disorders, Asperger's Syndrome, Auditory Processing Disorders, Autism, Expressive Language Delays, Language Based Learning Disabilities, Language Processing Problems, Pervasive Developmental Disorder, Phonological Delays, Receptive Language Delays, Area of Pragmatics, Transition Program, Parent Coaching & Social Skills Training
Contact:
Working Hours:
Mon-Fri: 8:30am - 6pm
Sat: 9am - 4pm
Sun: Closed
TBR® Inspection Report: