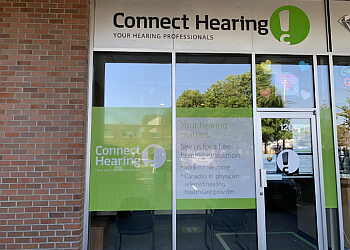 Connect Hearing stands as a highly reputable hearing and audiology clinic within the Maple Ridge community. At their Maple Ridge clinic, you can consult with Audiologists and Hearing Instrument Specialists who offer cutting-edge hearing aids, as well as ongoing maintenance and aftercare support. The clinic provides a diverse range of hearing-related services and devices, all at reasonable rates. Their hearing tests are administered by skilled hearing health care professionals and audiologists, assuring you of accurate assessments. What sets them apart is their commitment to understanding your unique circumstances, ensuring that their recommendations precisely align with your hearing needs. For CAA Members, Connect Hearing offers an exclusive benefit of five years of complimentary batteries with the purchase of a hearing aid. Additionally, their no-cost screening process is swift, straightforward, and enlightening, providing valuable insights into your hearing health.

UNIQUE FACTS:
• Free Hearing Test
• Complimentary Hearing Aid Aftercare
• 60-Day Confidence Guarantee.
Specialty:
Mercury-Free Aid Batteries, Aid Supplies, Acute, Sensorineural, Age-Related, Conductive Hearing Loss, Outer Ear Infection, Excessive Wax & Tinnitus
Discount:
CAA Members can save up to 15% on hearing aids and 15% on everyday listening products
Contact:
Working Hours:
Mon-Fri: 9am - 12pm|1pm - 5pm
Sat & Sun: Closed
TBR® Inspection Report: