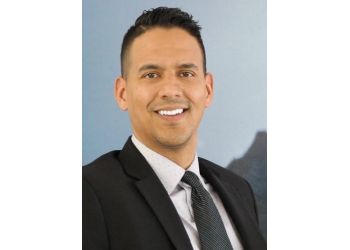 Dr. Jason Bucknell is an expert in assisting individuals in finding relief from pain and optimizing their overall health. He surpasses the typical expectations associated with a Chiropractor, ensuring that each patient is treated with the utmost integrity and care. With a professional career spanning over 20 years, Active Life Chiropractic has been dedicated to offering personalized care to every individual, aiding them in regaining a sense of wellness both in their professional and personal lives. The clinic offers comprehensive spine assessments, tailor-made treatment plans, and customized foot orthotics. Moreover, they extend the courtesy of complimentary phone consultations, emphasizing their commitment to patient care. With more than two decades of experience in aiding patients, Active Life Chiropractic is well-equipped to provide top-notch spine assessments, individualized treatment plans, and personalized foot orthotics.

UNIQUE FACTS:
• Evidence-Based Chiropractic Care
• Online Appointment Available.
Specialty:
Back, Neck, Leg and Arm Pain, Sprains and Strains, Headaches, Weakness, Osteoarthritis, Sciatica, Sports Injuries, Rotator Cuff Issues, Tennis and Golfer's Elbow, Plantar Fasciitis, Dizziness and Vertigo, Dysmenorrhea, Asthma & Infantile Colic
$Price:
Initial Visit - 30 mins: $99
Subsequent visit $5

Discount:
New Patient Special: Get your Initial visit includes a detailed history, orthopaedic test, range of motion exam, a full report of findings at $85 (Regularly $200)
Contact:
Working Hours:
Mon & Thu: 9am - 6:30pm
Tue & Wed: 9am - 6pm
Fri & Sat: BY Appointment Only
Sun: Closed
TBR® Inspection Report: