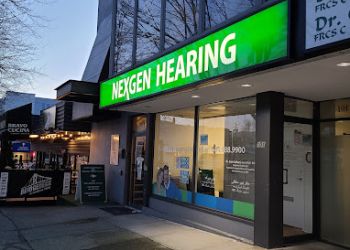 NexGen Hearing stands as one of the premier audiologists in North Vancouver, with Amir Soltani serving as the dedicated audiologist at NexGen Hearing. They take great pride in their commitment to assisting clients who may be grappling with issues such as tinnitus, diminished hearing, or potential hearing loss. Their dedication extends to providing exceptional service and ensuring that every client receives a valuable experience. Their overarching mission is to passionately deliver an outstanding client experience that caters to their hearing and communication requirements. This is achieved by offering top-notch products, services, and value, all delivered with care and integrity. The North Vancouver NexGen Hearing Clinic is a full-service and full-time hearing center, demonstrating their unwavering commitment to providing comprehensive hearing care. Furthermore, NexGen Hearing is devoted to eliminating obstacles that may hinder individuals with disabilities from accessing their hearing healthcare facilities, emphasizing inclusivity and accessibility.

UNIQUE FACTS:
• Certified and Regulated Professionals
• Free Hearing Test
• Free Consultation.
Specialty:
Hearing Aid Fitting, Consultations, Fittings, Hearing Test, Hearing Aid Service and Repair, Tinnitus, Industrial Services, Other Hearing Products, Hearing Aid Styles & Protection
Contact:
Working Hours:
Mon-Fri: 9am - 5pm
Sat & Sun: Closed
TBR® Inspection Report: