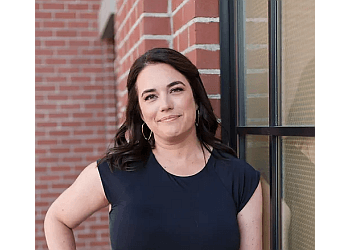 Dr. Maria Brake is a distinguished Canadian-trained Otolaryngologist and Neck Surgeon with an impressive medical journey. After completing her medical studies at Memorial University of Newfoundland in 2008, she embarked on a 5-year surgical residency at Dalhousie University, earning her surgeon qualification in 2013. Notably, her final year of training was specialized through a fellowship in laryngology (voice and airway) & thyroid/parathyroid surgery at St. Michael's Hospital in Toronto, under the University of Toronto's purview. Dr. Brake is a full-time staff surgeon at Kelowna General Hospital. Her association with Kelowna dates back to 2014, when she initially engaged as a locum and was captivated by the experience. Before her tenure in Kelowna, she also contributed to patient care at the Queensway Carleton Hospital in Ottawa from 2014 to 2016. Dr. Brake's expertise extends to specialized areas, including her experience in assisting transgender individuals in their transition journey. With her understanding of unique needs and options, she supports patients seeking to express a more masculine or feminine appearance. Beyond her surgical practice, Dr. Brake is the proprietor of Omorfia Medical Aesthetics, a separate venture that operates outside her medical practice. Her dedication to ongoing professional growth and excellence is evident through her commitment to continuous learning. Dr. Brake continually hones her skills through conferences, surgical courses, and independent study. She is also actively engaged in quality and patient experience enhancement projects at Kelowna General Hospital, reflecting her multifaceted dedication to advancing healthcare standards.

UNIQUE FACTS:
• Fellow of the Royal College of Surgeons of Canada since 2013
• Kelowna General Hospital Staff Surgeon since 2016
• Clinical Instructor University of British Columbia
• Referrals required for MSP covered-services.
Specialty:
Laryngology, Disorders of the Voice, Airway & Swallowing Disorders, General Otolaryngology-Head & Neck Surgery, Skin Lesions and Malignancies, Masses of the Neck and Salivary Gland, Airway Management, Nasal Reconstruction and Sinus Disorders, Pediatric Otolaryngology, Surgical Airway Management, Endoscopic Surgery of the Vocal Cords, Throat, and Upper Esophagus, Thyroid Disorders, Parathyroid Disorders, Thyroid Cancer, Other Surgical Oncology Conditions, Facial Plastics and Reconstruction, Private Surgery & Injectables
Contact:
Working Hours:
Mon-Thu: 8:30am - 4pm
Fri: 8:30am - 2:30pm
Sat & Sun: Closed
TBR® Inspection Report: