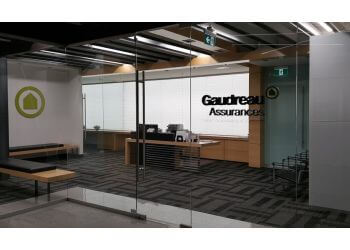 Gaudreau Assurances ranks among the prominent insurance giants in Montreal, Quebec. Within their expansive network of partners, their adept insurance broker team meticulously searches to procure the ideal product catered to your requirements. This diligent team at Gaudreau Assurances expertly navigates the landscape, ensuring your journey towards crafting a personalized home insurance plan is accompanied by comprehensive guidance every step of the way. Their commitment extends to handling every intricate detail, methodically curating insurance solutions that align perfectly with your distinct needs. When it comes to the realm of recreational vehicle insurance, Gaudreau Assurances' dedicated team once again embarks on a thorough exploration and mentoring journey, constructing a bespoke plan that suits your specific needs. The company's expertise further extends to constructing a fortified shield to safeguard your projects and construction sites from the multifaceted risks inherent to the trade. They offer comprehensive professional liability insurance that caters to a diverse range of professionals. With a keen understanding that every client possesses unique requisites, Gaudreau Assurances' hallmark lies in their aptitude for crafting tailored and specialized insurance products. These meticulously curated solutions come at competitive premiums, ensuring optimal coverage. If you seek a personalized quote, do not hesitate to reach out and connect with their proficient team.

UNIQUE FACTS:
• More than 20 Years of Experince.
• Offer You Insurance Solutions that Meet Your Exact Needs
• More than 30 Insurers
• Get Car Insurance Quote in 3 Minutes.
Specialty:
INSURANCE: Auto, Home, Recreational Vehicle, Condo Association, Construction, Cyber Risks and Information Technology, Professional Services, Real Estate, Retail & Self-Employment
Contact:
Working Hours:
Mon-Fri: 8:30am - 5pm
Sat & Sun: Closed
TBR® Inspection Report: