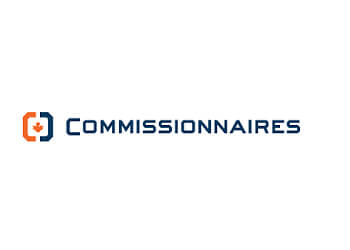 Commissionnaires du Québec is a leading security guard service provider based in Montreal, Quebec. They offer two distinct categories of unique services to cater to diverse needs. On one hand, their team of specialists conduct criminal background checks and fingerprinting in collaboration with the RCMP, addressing various requirements like immigration, visa applications, employment, and more. On the other hand, they assist individuals in the process of obtaining a suspension of their criminal record (pardon) and provide support for applications to lift the ban on entering the United States (waiver). As a trusted provider of private security services, Commissionnaires du Québec is committed to meeting their customers' diverse demands by delivering professional services that adhere to the highest industry standards of quality, competence, and ethics. For more information or to schedule an appointment, feel free to get in touch with them without hesitation.

UNIQUE FACTS:
• Flexible and Adaptable to Customer Needs
• Highly Qualified Personnel
• Specialized Technological Tools and Services
• Solutions Adapted to A Complex and Evolving World
• Security Guard Services on a 24/7 Basis, Full-Time or Part-Time.
Specialty:
SECURITY: Agents, Reception and Concierge, Mobile Patrol, Municipal Service, Posture and Vulnerability Management, Monitoring, Intrusion Detection and Incident Response, Cyber ​​Investigations and Threat Analysis, Consulting Services, Training & Conferences
Contact:
Working Hours:
Mon-Fri: 8am - 5pm
Sat & Sun: Closed
TBR® Inspection Report: