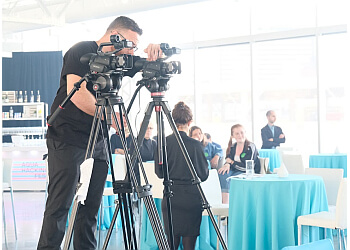 Cat Around Films stands as an established video production company based in Montreal. Co-founded by Mike Reinharz, and with Justin Efraim as a key founding member, the origins of Cat Around Films trace back to March 2014. The foundation of their journey was built upon recognizing a substantial demand for top-tier content. Collaborating with burgeoning and well-established brands alike, Cat Around Films employs their expertise to narrate compelling stories through cinematic campaigns, educational modules, training programs, and immersive events. Their innovative approach to film production and content strategies extends seamlessly into sales and lead generation, consistently yielding impactful outcomes, regardless of the specific and intricate objectives at hand. Dedicated to curating branded content that garners tangible results, the team at Cat Around Films possesses an unwavering enthusiasm for crafting narratives that resonate. Their devotion to portraying the narratives of their clients and capturing poignant moments to fortify these narratives is paramount. A close partnership with clients ensures the creation of content that not only radiates authenticity but also exudes credibility.

UNIQUE FACTS:
• Pre-production
• production
• Post-production
• selling tools for real estate development
• Live performance footage edited into dynamic multi-camera video experiences.
Specialty:
Advertising, Brand Activation Videos, Branded Content, Community and Charities, Content strategy, Documentary, Drone and Aerial Filming, Education and Training, Educational & Informational Content, Events, Fashion, Influencer videos, Launch Strategy Videos, Live performances, Real Estate Tools, Spokesperson Interviews, Sports, Weddings, Music Videos & Product Launches
Contact:
Working Hours:
Mon-Fri: 9am – 6pm
Sat: 11pm - 2pm
Sun: Closed
TBR® Inspection Report: