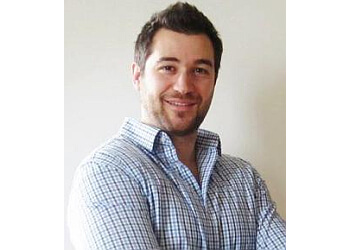 Mtre Olivier Perez achieved his Bachelor of Laws (LL.B.) degree before pursuing a Notarial Law Degree (D.D.N.) at the University of Montreal. Additionally, he completed the accreditation on protective supervision institutions (proceedings before a notary) at the Quebec Chamber of Notaries. Prior to embarking on his LL.B., Mtre Olivier Perez studied Human Relations at Concordia University for an academic year. His exceptional academic performance earned him an invitation to join the prestigious Golden Key International Honour Society, which is limited to the top 15% of students within a specific faculty. If you require assistance with a real estate transaction, will, protective mandate, contract, or any other legal matter, feel free to reach out to Mtre Olivier Perez without hesitation.

UNIQUE FACTS:
• Notary and Legal Advisor
• Popular Consulted Services
• Customer Satisfaction
• Professionalism
• Quality.
Specialty:
Will Search, Probation (Verification), Declaration of Transmission, Estate Settlement, Company Resolutions, Legal Consultation, Contracts, Copy Certifications, Affidavits, Authentification of Documents and Signatures & Divided and Undivided Coproperty
Contact:
Working Hours:
Sun-Fri: 8am - 9pm
Sat: Closed
TBR® Inspection Report: