James Deep Law Professional Corporation
James Deep Law Professional Corporation is a reputable law firm nestled in the heart of Oakville, where it has established itself as a stalwart pillar of legal excellence since its inception in 1994. James Deep Law Professional Corporation is one of the Three Best Rated® Real Estate Lawyers in Oakville, ON.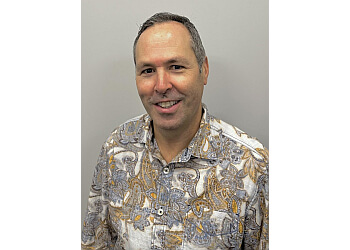 Over the years, the firm has diligently catered to the diverse legal needs of the local community, forging strong bonds and fostering trust through its unwavering dedication to providing top-tier legal services. With a wealth of experience and a profound understanding of the intricacies within these realms, the firm adeptly navigates the complexities of each case it undertakes. The firm's overarching goal is not only to achieve client objectives but to do so with a high degree of efficiency, ensuring that each legal matter is handled with utmost care and attention. Every interaction with the firm is carefully orchestrated to create a positive experience from the client's perspective, fostering a sense of trust and confidence. This client-centric ethos is further underscored by the firm's dedication to providing a streamlined and frictionless experience. A team of dedicated problem-solvers stands ready to accompany and support clients at every step of their legal journey, ensuring that they never feel alone in navigating the complexities of their cases. Embracing the modern digital landscape, James Deep Law harnesses state-of-the-art technology to enable fully virtual deal closures.


Provides a Streamlined, Client-Centered, Frictionless Experience
Successfully Closed Thousands of Transactions.
Offers Ample Free Parking.
Real Estate Law

Closings

Purchases

Sales

Mortgages

Refinances

Title Insurance

Same Day Notarial Services

Affidavits Commissioned

Probate

Certificate of Appointment of Trustee

Cohabitation

Pre-Nuptial and Separation Agreements

ADDITIONAL PRACTICE AREAS:
Notarial Services

Wills & Estates
We would highly recommend the James Deep Team. From completing our wills and powers of attorney, to closing the sale of a home for an estate. James and his team were professional in every aspect of the services they provided, and ensured their clients understood each step of the process. The minute you walk in the office you are met with a positive and welcoming atmosphere.
The professional staff and James himself supported the sale of our home as well as the purchase of our new home in the most professional manner. They were very helpful and assisted us with all the often forgotten matters like title insurance. They also kept reminding us of upcoming dates and events which we found very helpful. I have no hesitation in recommending this law firm for any real estate transaction.
We worked with James Deep and his team when buying our first home, selling the home, and buying our second. During each process they made sure we understood each step and answered all of our questions. They were punctual, attentive, communicated frequently and clearly, and made the closing of each deal simple and easy. Nicole was awesome, she coordinated with our mortgage broker, realtor, the bank, and the other lawyers involved in the purchase/sales to make sure we stayed on track. We will certainly rely on their services for future real estate deals and other legal matters that may come.
Mon-Fri: 9am - 5pm
Sat & Sun: Closed
Nearby Real Estate Lawyers in Oakville: