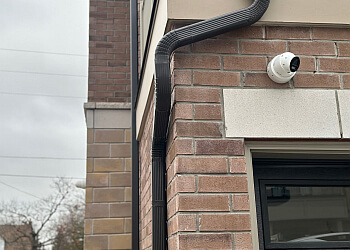 Done Right Security System stands as a prominent security provider in Ajax, ON. Their range of products has undergone thorough testing to ensure that customers receive top-notch quality, performance, and dependability. This licensed and insured company operates within Southern Ontario and specializes in CCTV video surveillance and security systems. They exclusively offer premium brand-name CCTV products to residential, commercial, and corporate clients, all of which are accompanied by a reputable warranty and professional installation conducted by their skilled technicians. From individual fire alarm components to intricate burglar security setups, Done Right Security System offers a comprehensive array of home security solutions. Notably, they are authorized dealers for the complete range of security camera system products visible in their inventory, affording them the ability to provide competitive pricing along with exceptional customer service. Their mission revolves around simplifying the security system procurement process, a feat bolstered by unparalleled customer support encompassing a 1-year warranty and ongoing lifetime technical assistance.

UNIQUE FACTS:
• 10+ Years Experience
• 2100+ Satisfied Customers
• 1700+ Residential Project
• 400+ Commercial Projects
• Free Custom Quote.
Specialty:
Smart Alarm Systems, CCTV Installation, Access Control, Home Automation, Smart Wiring, Video Intercom, Video Surveillance, Residential & Commercial Security
Contact:
Working Hours:
Mon-Fri: 9am - 6pm
Sat: 9am - 5pm
Sun: Closed
TBR® Inspection Report: