Ankit Designs
Ankit Designs is an award-winning website design and development firm headquartered in Mississauga, offering their expertise to organizations across the globe since 2010. Ankit Designs is one of the Three Best Rated® Web Designers in Mississauga, ON.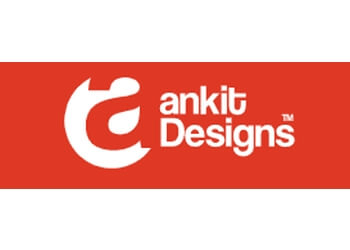 They are the cool kids on the block helping you navigate the wild wild web. Their collaborative team of experienced web designers and developers combine creativity and technical expertise to deliver websites that are optimized for fast load times, follow best practices, look stunning, and perform flawlessly on all screen sizes. Their builds include created custom graphics and animations, multilingual support (both automatic and manual), AODA compliance, GDPR compliance, and more. They follow a simple philosophy: quality first. They believe in savouring every detail of each project and giving it the time and attention it deserves. What matters most are the satisfied clients and the pride they take in a job well done.


Mississauga's #1 Website Design Agency
Servicing medium and large organizations
Mobile-friendly websites
Clean, semantic code and development
Quality web builds.
Responsive Designs

AODA Compliant

Branding

Landing Pages

Hosting

Word Press Support Plan

Word Press Maintenance

Word Press Builds

Well-Commented Code

W3 C Compliancy

Security Best Practices Curated Plugin Library

Email Capture

Consultation and Sign-Up Forms

Social Media Plug

Call Buttons

Live Chat

Promotions

Videos

Customer Reviews & Virtual Private Server
We have had great experiences with Ankit Design Inc through them hosting our website for Streets Gym and building our website for rxRecourse. They have helped our website stay safe, helped us transition pivot as the business have grown with a responsive action, been professional, clean, crisp and complete with all task we have asked them to help us with. They have been helped us build on our SEO through valuable conversations about best practices with how to navigate a seemingly unfamiliar space for many business owners (the internet!). We could not have gotten through the last couples years without them and could not have gotten through Covid from March - Aug 2020 without them. They are very valuable to our business in all ways that we need and appreciate their great talents in many ways - Dan Rogers
Ankit Designs captured my vision for a modern and progressive website from start to finish. I am extremely happy with the outcome and couldn't have envisioned better. They have a friendly and professional team in place that is a joy to work with! It was a beautiful journey to making our brand come alive. Thank You - Alyssa Hou
Decided to give Ankit Designs a call to inquire about my company's branding needs. It turned out to be an amazing 30 min conversation that left me with a lot of clarity on my next step. Seems like a very honourable and transparent team to work with. Highly recommend - Niko Sagram
Clutch - Top Web Designer 2020
Top Web Designer Certified By UpCity
Mon-Fri: 9am - 5pm
Sat & Sun: Closed
Nearby Web Designers in Mississauga: