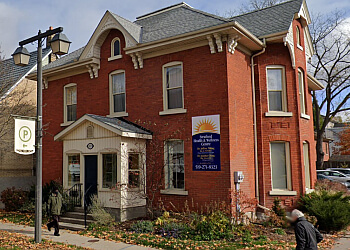 Stratford Health and Wellness Centre is a well-known acupuncture clinic in Stratford, Ontario. They collaborate with individuals to help them achieve the utmost quality of life through personalized care plans tailored to address specific health challenges. They take pride in delivering expert, evidence-based care. Jeffrey Tuling holds certification in Contemporary Acupuncture and is dedicated to upholding principles of integrity and excellence in chiropractic and alternative healthcare. Together with his team, they offer diverse therapeutic services to support your journey towards attaining the highest quality of life. Their services encompass Acupuncture, Registered Massage Therapy, Graston/IASTM Technique, Chiropractic care, Laser Therapy, Orthotic Therapy, Electrotherapy, Mulligan Technique, Kinesio Taping, and Proprioceptive Rehabilitation. Their ultimate objective is to enhance your functional capabilities, optimize performance, and alleviate or eliminate discomfort.

UNIQUE FACTS:
• Online Appointment
• Achieve the Best Outcome and Treatment Plans.
Specialty:
Neck and Low Back Pain, Migraine, Tension, Digestive Concerns, Headaches, Fertility Issues, Allergies, Respiratory Problems, Sinusitis, Muscle, Arthritic, Joint, Shoulder, Tennis Elbow, Carpal Tunnel Syndrome, Plantar Fasciitis, Achilles Tendonitis, Bronchitis, Stress, Anxiety & Insomnia
Contact:
Working Hours:
Mon: 9am - 6pm
Tue-Fri: 9am - 5pm
Sat & Sun: Closed
TBR® Inspection Report: