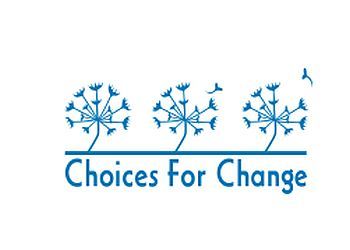 Choice For Change stands as a prominent addiction treatment center in the city, renowned for its commitment to facilitating positive transformations in individuals, families, and the broader community. Their overarching mission revolves around providing comprehensive and innovative addiction services, with a particular focus on addressing substance abuse and problem gambling. One of the distinguishing features of Choice For Change is their provision of cost-free and confidential counseling services, available to anyone seeking assistance. The center's core objective is centered on enhancing the lifestyles of their clients, assisting them in breaking free from detrimental habits and addictive behaviors. Their ultimate aim is to guide both you and those close to you in regaining control over your lives, infusing a renewed sense of hope for a brighter future. Choice For Change is dedicated to helping you achieve your objectives and provides unwavering support in your journey towards overcoming addiction. Furthermore, Choice For Change places a strong emphasis on accountability, both to the public and their funding sources. They diligently ensure responsible utilization of funds and steadfast adherence to best practices within the realm of addiction treatment. It is worth noting that the center also extends its services to the community in Goderich.

UNIQUE FACTS:
• Service Delivery Philosophy
• Service are collaborative, flexible, respectful of clients' needs, perceptions, beliefs and choices.
Specialty:
Stress Education Group, Methadone Support, Adult, Co-Occurring Disorders, Family, Smoking Treatment, Youth, Individual Counseling, Opiate, Addiction Service, Court Program, Gambling, Dual Diagnosis, Pregnancy and Parenting Program, Needle Syringe Programs, Peer Support Programs, Communal Withdrawal Support Service's & Case Management
Contact:
Working Hours:
Mon: 9am - 8pm
Tue-Fri: 9am - 5pm
Sat & Sun: Closed

TBR® Inspection Report: