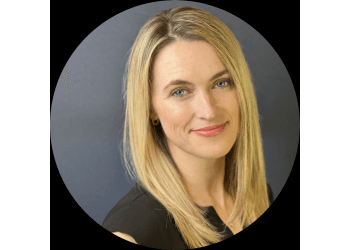 Jennifer Masse is a highly experienced and skilled physiotherapist, with specialized expertise in orthopaedics and pelvic health. She earned her academic credentials from the University of Western Ontario, graduating with a Bachelor of Health Sciences in 2005 and a Master of Physical Therapy in 2007. Since then, Jennifer has dedicated her career to private practice, continuously enhancing her capabilities through numerous post-graduate courses. Jennifer's passion lies in pelvic health physiotherapy, and she has completed extensive training in this area. Her expertise encompasses a wide range of conditions, including incontinence, pelvic organ prolapse, rectus diastasis, pelvic girdle pain, pre and postnatal care, sexual dysfunction, and pelvic pain. She is deeply committed to delivering individualized care to her patients, tailoring treatment plans that address their unique needs and objectives. Jennifer currently practices at Stratford Physiotherapy Centre-pt Health.

UNIQUE FACTS:
• In-person treatment available.
• Virtual Care treatment available.
Specialty:
CONDITIONS:
Back, Arthritis, Shin Splints, Upper Bursitis, Tendon Problems, Ankle Sprain/Strain, Chronic or Acute Muscle Pain, Concussions, Elbow Conditions, Dizziness/Balance Issues, Carpal Tunnel Syndrome (CTS), Fibromyalgia, Tennis Elbow, Golfers Elbow, Mid & Car Accident Injuries (MVA)

PROCEDURES:
Physiotherapy, Massage Therapy, Chiropractic Care, Acupuncture & Occupational Therapy
Contact:
Working Hours:
Mon: 9am - 7pm
Tue: 9:30am - 8pm
Wed: 8:30am - 7pm
Thu: 9am - 7pm
Fri: 8:30am - 6pm
Sat: 9:30am - 1pm
Sun: Closed
TBR® Inspection Report: