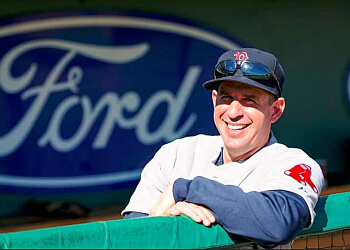 Dr. Lui Redigonda is a prominent Orthodontist based in Stratford. He holds a Bachelor's degree, a Doctor of Dental Surgery degree, and a Master of Clinical Dentistry in Orthodontics, all earned from the University of Western Ontario. Dr. Redigonda is also a fellow of the Royal College of Dentists of Canada and currently serves as an Adjunct Clinical Professor at The University of Western Ontario in the Graduate Orthodontic Program. As a dedicated practitioner, Dr. Lui Redigonda is an active member of various professional associations, including the Ontario Association of Orthodontists, Canadian Association of Orthodontists, and American Association of Orthodontists. He practices at Stratford Orthodontics, where he and his team are committed to delivering high-quality orthodontic treatment at a reasonable cost, without compromising on excellence. The trained staff at Stratford Orthodontics provides guidance on proper oral hygiene for both you and your child.

UNIQUE FACTS:
• Accepting New Patients
• Provide Complementary Consultations.
Specialty:
CONDITIONS:
Emergency Care, Tmj Disorders and Impacted Teeth

PROCEDURES:
Clear Braces, Ceramic Braces, Metal Braces, Clarity, Rapid Palatal Expander, Forsus, Early and Adult Treatment, Invisalign, Oral Surgery and Hygiene, Retention, Orthodontic Elastics, Lower Lingual Arch, Ta Ds, Jaw Surgery & Crossbow Appliance
Contact:
Working Hours:
Mon-Thu: 8:30am - 5pm
Fri: 9am - 2pm
Sat & Sun: Closed
TBR® Inspection Report: