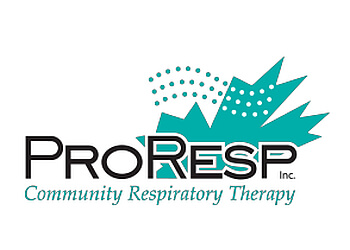 Horizon ProResp is the foremost independent Canadian-owned service provider specializing in sleep apnea and home respiratory care in Stratford. They are known for delivering innovative, professional, and patient-focused respiratory care services. Distinguished by their pioneering approach, Horizon ProResp was the first to introduce Respiratory Therapists as the primary caregivers in oxygen therapy services. Today, they hold the distinction of being the largest employer of respiratory therapists in the region. Their comprehensive services encompass CPAP therapy, oxygen therapy, and specialized airway care for various respiratory conditions, including Chronic Obstructive Pulmonary Disease (COPD), Cystic fibrosis, Pulmonary fibrosis, Obstructive sleep disorders/apnea, Respiratory muscle disorders, and Asthma. Horizon ProResp is committed to providing honest and ethical services, collaborating with integrated healthcare systems. Their mission is to extend respiratory therapy services beyond the confines of hospitals, reaching out to patients and their families. Their team-based approach ensures seamless care and tailored therapy plans to achieve favourable client outcomes while promoting a higher quality of life and independence. For any urgent requirements, Horizon ProResp is available around the clock, 24/7. You can contact them to schedule an appointment and experience improved sleep and overall well-being through their exceptional services and treatments.

UNIQUE FACTS:
• Home Sleep Study
• Virtual Care
• Individual Approach
• Travelling with CPAP.
Specialty:
Obstructive Sleep Apnea, Insomnia, Loud Snoring, Excessive Daytime Sleepiness, Morning Headaches, Depression, Irritability, High Blood Pressure, Stroke, Chocking/ Gasping While Sleep, Dry Mouth or Sore Throat, Lack of Concentration, Sleep Therapy (CPAP), Complex Airway Care-Ventilation, Tracheostomy, Secretion Clearance, Equipment, Safety, Travelling, Funding, Oxygen Therapy, Copd, Sleep Hygiene & CPAP Therapy
Contact:
Working Hours:
Mon-Fri: 9am - 5pm
Sat & Sun: Closed
TBR® Inspection Report: