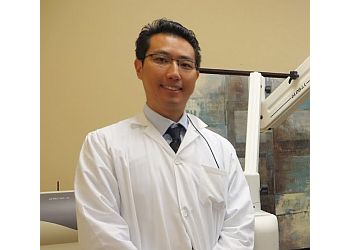 Dr. Benny Yee, a seasoned and adept dentist based in Burnaby, BC, boasts a wealth of skill and experience. He obtained his degree from the University of Alberta. As the proprietor of Simon Fraser Dental Centre, Dr. Benny Yee is committed to delivering extraordinary dental care to his patients. His expertise extends to being a Certified LANAP Laser Dentistry Provider, offering an alternative to conventional surgery for patients with moderate to severe gum disease. Dr. Benny and his team have consistently garnered commendable recognition within the local community for their efficient and effective approach to various dental requirements. Every staff member at Dr. Benny Yee's practice shares a dedication to providing top-tier dental care. Their core belief centers on enhancing patients' confidence and self-esteem by cultivating beautiful and healthy smiles.

UNIQUE FACTS:
• They Offer Flexible Appointments and Payment Options
• Their State-Of-The-Art Clinic Includes Modern Techniques and Technology.
Specialty:
CONDITIONS:
Bone Grafting, Crowns, Dental Implants, LANAP Laser, Bruxism/Teeth Grinding, Laser Root Canal Therapy, Guided Tissue Bone Regeneration, Teeth Whitening, Ridge Augmentation, Bridges, Lumineers, Invisalign, Composite Fillings, Oral Cancer Screening, Veneers, Gingivectomy, Six Month Smiles, Dentures, Cleaning, Scaling, Preventive, Custom Mouth Guards, Periodontal, Root Canals & Occlusal Adjustment
Contact:
Working Hours:
Mon-Sat: 9am - 5pm
Sun: Closed
TBR® Inspection Report: