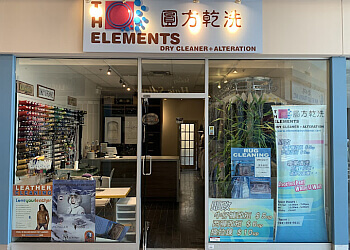 The Elements Dry Cleaner stands as a renowned dry cleaning establishment in Markham, ON. They are boasting a legacy of over two decades in the industry. Their paramount focus revolves around delivering unparalleled excellence and tailored service to their clientele. With a meticulous approach, they ensure the utmost care for items requiring meticulous handling, including esteemed designer brands. Employing a hands-on approach, they delicately clean all delicate garments, guaranteeing top-tier quality. The Elements Dry Cleaner offers a superlative dry cleaning experience, all while offering optimal value. Their proficiency is underscored by their employment of cutting-edge equipment and technology, enabling comprehensive and adept cleaning services. Their services encompass the preservation and cleaning of wedding gowns, a testament to their comprehensive offerings. Their exceptional service quality, evident in their extensive experience in cleaning hundreds of UGGs annually.

UNIQUE FACTS:
• Quality Dry Cleaning
• Delivery and Pickup Services
• TTC Partnership
• Accept vouchers.
Specialty:
Weaving, Zipper Replacement, Duvets, Beaded Gowns, Pants, Sheets, Blankets, Households, Coats, Pillowcases, Skirts, Slacks, Tapering, Hemming, Comforters, Fluff and Fold, Sweaters, Stain/Spot Removal, Tablecloths, Uniforms, Suits, Jackets, Leather, Drapery, Alterations, Tailoring, Delicate Garments, Suede, Rugs Cleaning, Pressing & Shirt Laundry
Contact:
Working Hours:
Mon-Sat: 11am - 5pm
Sun: 12pm - 5pm
TBR® Inspection Report: