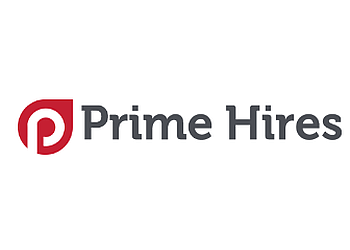 CALL
PRIME HIRES
Since 2017
Prime Hires stands as a reputable employment agency with a proven track record of providing exceptional talent to their clients and presenting unparalleled job opportunities to their candidates, all while ensuring a seamless alignment between both sides. Their unwavering dedication to achieving excellence fuels their meticulous efforts to facilitate the ideal match. With nearly three decades of valuable experience under their belt and an expansive presence spanning across North America, Prime Hires has earned a distinguished reputation, rooted in robust relationships and steadfast trust from both their esteemed clients and the candidates they serve. Their profound expertise is concentrated in the domains of Temporary, Contract, and Permanent placements, encompassing a wide array of fields, such as Finance, Accounting, Administrative & Clerical roles, Office Operations, Contact Centre positions, and Technology-related opportunities.

UNIQUE FACTS:
• Fast – Reliable – Flexible
• Knowledgeable recruitment professionals who understand your business
• Flexible terms – Transparent pricing
• Convenient web-based portal for contract & payroll management
• Customized reporting
• Large, pre-screened contractor network.
Specialty:
JOBS: Finance, Accounting, Administrative, Clerical, Office Operations, Contact Centre & Technology
Contact:
Working Hours:
Mon-Fri: 9am - 5pm
Sat & Sun: Closed
TBR® Inspection Report: