Tara D. Pipella, K.C - Pipella Law
Tara D. Tara D. Pipella, K.C - Pipella Law is one of the Three Best Rated® Medical Malpractice Lawyers in Calgary, AB.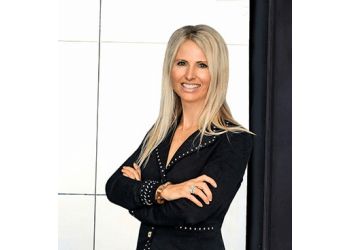 Pipella, K.C. is a highly regarded lawyer in the field of personal injury litigation in Alberta. Her educational background includes a Bachelor of Communications from the University of Calgary in 1989 and a Bachelor of Laws with Honours and Distinction from the University of Wales in Cardiff in 1997. Presently, she leads Pipella Law, where she has honed her expertise in various aspects of personal injury and medical malpractice. Tara has represented clients at all levels of court in Alberta, drawing upon her extensive knowledge to effectively advocate for Pipella Law's clients. Throughout her career, Tara has held significant roles, including Secretary and Legislative Review Chair, as well as acting as Chairperson. Moreover, she has contributed papers for the Legal Education Society of Alberta (LESA) and conducted seminars for Alberta physicians and the Occupational Therapy Association. As the owner and senior lawyer at Pipella Law, Tara oversees a team of professionals dedicated to handling wrongful death and personal injury cases in Calgary on a contingency basis. This means that clients are not required to pay any legal fees until they receive compensation for their claims.


Free Consultation
24-Hour Service Call
Personalized Guidance
Extensive Experience.
Burn

Connective Tissue

Dog Bites

Head and Neck Injuries

Long Term Disability

Nursing Home Abuse

Occupier's Liability

Orthopaedic Injury

Chronic Pain

Fractures

Ptsd

Product Liability

TMJ Causes

Injury

and Symptons

Whiplash Injury

Wrongful Death

Auto

Motor Vehicle

Car

Truck

Motorcycle

Boat

Atv

Snowmobile

Bicycle

Pedestrian

Slip

Trip and Fall Accidents

Auto Accidents Involving Impaired/Drunk Drivers

Fatalities and Wrongful Death

Hospital Malpractice Claims

Head

Neck

Spinal Cord

Excessive Force Assault and Battery and Defective Product Injuries & Death Caused by Faulty
I engaged the Pipella Law Firm to deal with a claim following a motor vehicle accident. From the first contact, the firm members could not have been more accommodating or efficient. There aren't enough superlatives to describe their execution of every step involved in the resolution of this claim. I am forever grateful for their diligence and insistence on getting a satisfactory result.
I would highly recommend the services of Pippella Law to anyone I know. They were extremely thorough and went above and beyond my expectations throughout my injury settlement process! Tara and Del were incredible to deal with and they truly care about their clients which was so appreciated! The outcome far exceeded anything I could have expected! Thanks so much to the entire team at Pipella Law for everything.
Tara Pipella and team were amazing to work with as they made it easy. They were very caring, professional, and quick to respond and advise. The 5 years they represented me they worked tirelessly to look for my interest and I was very happy when it all came to an end. I would highly recommend Tara Pipella Law to anyone.
Mon-Fri: 8am - 5pm
Sat & Sun: Closed
Nearby Medical Malpractice Lawyers in Calgary: