TREVOR FORD
Trevor Ford is a well-known lawyer based in Calgary. TREVOR FORD is one of the Three Best Rated® Medical Malpractice Lawyers in Calgary, AB.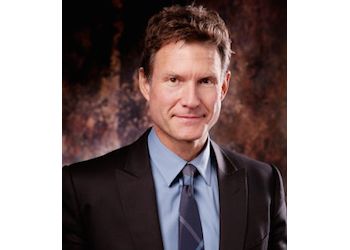 He received his LLB from the University of Western Ontario. He holds memberships with both the Law Society of Alberta and the Calgary Bar Association. With a profound focus on medical and dental malpractice/negligence cases, Trevor represents clients who have endured injuries due to the negligence of healthcare providers. His expertise in handling high-profile cases has garnered numerous referrals from legal and medical colleagues alike. Throughout his legal career, Trevor remains steadfast in his commitment to securing proper and maximum compensation for victims and families affected by injury and wrongful death. He communicates straightforwardly, inspiring trust and confidence in his abilities. At Trevor W. Ford law firm, clients can expect effective and equitable representation that significantly improves the lives of those involved and their families.


32 Years of Experience
Attained Millions of Dollars in Damages for His Clients
Initial Free Telephone Consultation.
Medical Negligence

Surgical Errors

Birth Injuries

Anesthesia Error

Brain Injury

Incorrect Diagnosis

Medication and Prescription Mistakes

Wrongful Death

Personal Injury

Motor Vehicle

Slip & Fall Accidents
I have known Trevor Ford for 30 years and have referred many clients to him over that time. Trevor is known to be an ethical and trustworthy lawyer who has always put in the extra effort in any case he takes on. Additionally he is very well prepared, knowledgeable and thorough. Trevor excels at communication and listens and cares for his clients. The referrals that I have given to Trevor Ford Law have resulted with great success. An excellent choice for personal injury or medical malpractice law.
Fantastic support and service, strongly recommend. I have know Trevor Ford for approximately 14 years on a professional level. Trevor is compassionate, knowledgeable, patient, and a thorough communicator, only to mention a few of his excellent qualities. Thankfully since I have known Trevor, I have not required legal assistance of this nature, but wouldn't hesitate to recommend him because of his outstanding professional traits.
I not only recommend Atty. Trevor Ford, but I guarantee once you have used his service you too will look no further. He responds in an extreme timely matter, he is a very knowledgeable, trustworthy person. He is very straight forward and tells you what to expect each step of the way. Great lawyer!
Mon-Fri: 8am - 5pm
Sat & Sun: Closed
Nearby Medical Malpractice Lawyers in Calgary: