Sabeena Bubber
Sabeena Bubber is a distinguished and award-winning mortgage broker affiliated with Xeva Mortgage in North Vancouver. Sabeena Bubber is one of the Three Best Rated® Mortgage Brokers in North Vancouver, BC.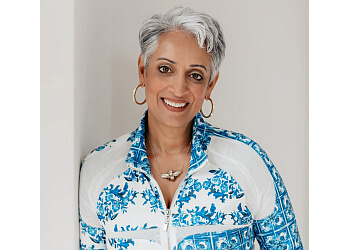 Her dedication goes beyond securing competitive interest rates; she strives to discover comprehensive solutions tailored to her clients' needs. With access to an array of products and alternatives, Sabeena is committed to identifying the perfect mortgage solution for each individual. Sabeena provides a wide range of options, including Reverse Mortgages, HELOC, as well as standard and private financing, allowing her to pinpoint the ideal retirement mortgage option for you. Her exceptional skills have consistently earned her a place among the Top 50 Brokers in Canada, as recognized by CMP Magazine, over several years. Her ultimate objective is to ensure that all her clients, as well as referrals, friends, and family members, receive unwavering support throughout the entirety of their mortgage journey.


3000+ Clients Served
930 M $ Volume Funded
25+ Years Experience.
Purchase

Refinance

First-Time Home Buyers

Renewal

Self-Employed

Reverse & Divorce
Sabeena was referred by a friend and my wife and I couldn't have gotten a better mortgage broker. We had a very long drawn out completion process that included many interest increases along the way. Sabeena did an amazing job keeping us updated on the rate changes and fought for every bps reduction on prime rates to help us get the best rate possible during these inflationary times. I would highly recommend Sabeena and her team to anyone out there who wants to be confident that they're getting the mortgage and the best rates out there.
Sabeena and her team are amazing to work with. They know all the lenders, as well as the mortgages, rates and mortgage switching offers available. Anytime I've needed a mortgage or wondered if I should break my current mortgage to get a new one, a quick call or email to Sabeena and the analysis and options are laid out in front of me. I don't have to make an inconvenient appointment to haggle with a bank to try to get a paltry discount off the posted rates. Nor do I have to wait for a long time for someone to get back to me if I have questions after the appointment. Sabeena is very responsive in answering questions. The process is quick, seamless and painless.
Sabeena is highly experienced professional mortgage broker. She was able to explain complex mortgage rules in simple concise manner. Getting mortgage as first time home buyer can be overwhelming and she was able to break down the process into simple actionable steps putting us to ease. Thank you Sabeena.
Winner of Best Newcomer in the Canadian Mortgage Awards in 2015 - Winner for Outstanding Philanthropy and Community Service at the CMA's in 2019 - Canadian Mortgage Award for Outstanding Philanthropy & Community Service in 2020 - Community Service Award from the Canadian Mortgage Brokers Association of BC in 2020
Nearby Mortgage Brokers in North Vancouver: