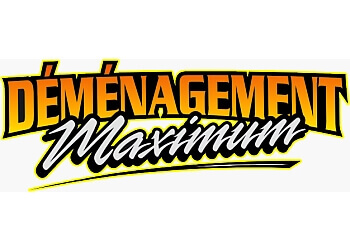 Déménagement Maximum is a leading and top-rated moving company in Gatineau, QC, boasting over 25 years of invaluable experience in the moving industry. With a dedication to exceptional service, they have garnered a reputation for reliability and excellence. At Déménagement Maximum, professionalism is the hallmark of their employees. Their team comprises well-trained, careful, and courteous individuals who understand the intricacies of a successful move. They are fully licensed and comprehensively insured to ensure your peace of mind, demonstrating their commitment to your belongings' safety and protection. One of the keys to their successful moves is their expertise in packing techniques. Their professional movers are well-versed in packing furniture efficiently and securely. Furthermore, they are skilled in the proper loading of trucks to prevent any accidents during transit. Safety is a top priority for Déménagement Maximum. Their movers are equipped with specialized lifting belts, ensuring the safe and proper handling of larger pieces of furniture. Additionally, they go the extra mile to protect your floors by providing specific rugs during the moving process, ensuring that your property remains pristine.

UNIQUE FACTS:
• Ideal Techniques
• Highly Competent Employees
• Constantly Supervised
• Fast Service.
Specialty:
Long-distance Removals, House Move, Packing and Unpacking, Wrapping and Unwrapping, Residential Move Specialist & Long Distance Moves
Contact:
Working Hours:
TBR® Inspection Report: