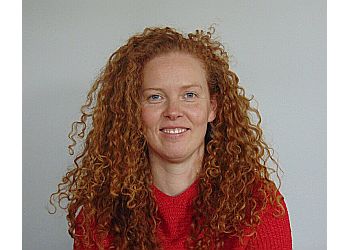 Dr. Sarah-Jane Roche stands as a prominent figure in the realm of podiatry in Saskatoon. Her specialized education in Podiatry was acquired at Queen Margaret University in Edinburgh, Scotland. In addition, she holds supplemental accreditation in the field of Physiology and Health Science from the Carlow Institute of Technology in Carlow, Ireland. Her career journey initially saw her private practice in Dublin, Ireland, before she embarked on her Canadian venture in 2008. Sarah-Jane's expertise spans the entire spectrum of foot and ankle conditions, affirming her comprehensive skill set. A clinical affinity for Biomechanics, Nail Surgery, and Diabetic Footcare further augments her abilities. Recognized as an adept podiatrist, she extends a compassionate and knowledgeable approach, addressing patient inquiries with care. Operating within a serene environment, she delivers high-quality podiatric treatment tailored to individuals of all ages. Dr. Sarah-Jane Roche is dedicated to providing the utmost foot care, diligently working towards alleviating foot pain and related symptoms, ultimately contributing to her patients' enhanced well-being.

UNIQUE FACTS:
• They Have Over 50 Years of Combined Clinical Experience
• They Use High Quality and Latest Technologies.
Specialty:
CONDITIONS:
Biomechanics, Callous, Corn and Wart Removal, Foot Mobilization Techniques, Diabetic Foot Care and Assessment, Nail Care and Disorders, Ingrown Toe Nails, Nail Surgery, Custom Made Orthotics, Pediatric Assessment, and Foot Care, Sports Injuries, Wound Care & Swiss Dolor Clast® Radial Shock Wave Therapy
Contact:
Working Hours:
Mon-Wed: 9am - 4:30pm
Thu: 9am - 6pm
Fri: 9am - 1pm
Sat & Sun: Closed
TBR® Inspection Report: