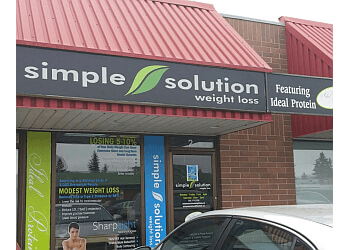 Simple Solution Weight Loss presents a medically devised weight loss regimen designed to assist you in achieving your dietary objectives. Their team of adept and seasoned professionals delivers outstanding services that are cost-effective. The offerings of Simple Solution Weight Loss encompass four distinct phases of the ideal protein weight loss protocol. Their approach is tailored to each individual, ensuring secure weight loss supplemented by daily educational videos and weekly coaching sessions. Furthermore, Simple Solution Weight Loss is equipped to tailor your plan according to your specific needs, accommodating considerations such as food sensitivities, medication requirements, and diabetes management. Collaborations between medical practitioners, pharmacists, and Simple Solution Weight Loss have resulted in a unified effort to endorse and support this protocol, aiding patients in weight loss, decreased medication dependence, and overall enhanced well-being. Additionally, if confronted with severe medical conditions, their clinics can directly liaise with your healthcare provider to ensure comprehensive care.

UNIQUE FACTS:
• Their Medically Developed Protocol is a Short-Term Plan With a Beginning, Middle, and an End
• Virtual Appointments Available
• Preorders Welcome Via Email or Phone
• Delivery and Shipping Available
• One-On-One Coaching.
Specialty:
Promotes Fat Loss While Supporting Muscle Mass, Ideal Protein, Maintaining a Stable Weight, Balanced Diet, 4 Phases Programs, Health Benefits for High Blood Pressure, Cholesterol and Type 2 Diabetics, Living with Healthy/simple Weight Loss Solution & Smarter Eating
Discount:
Save $50 on Registration for ThreeBestRated Customers
Contact:
Working Hours:
Mon-Fri: 10am - 6pm
Sat & Sun: Closed
TBR® Inspection Report: