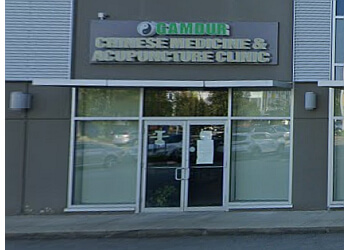 Gamdur Chinese Medicine & Acupuncture Clinic is a renowned acupuncture center in Surrey, BC. They offer an array of services encompassing Acupuncture and traditional Chinese medicine. At the helm of this clinic is Sarabjit Romana, who is not only the owner but also a Registered Acupuncturist and Registered Traditional Chinese Medicine Practitioner. Her expertise extends to specialized training in facial rejuvenation acupuncture. Sarabjit Romana holds a deep understanding of the potent healing energy of Qi, utilizing Acupuncture as her primary approach to holistically treating patients. Her sincere dedication lies in holistic healing, encompassing the mind, body, and spirit. Sarabjit Romana is a notable Board of Directors member and chairperson for The British Columbia Association of Traditional Chinese Medicine and Acupuncture Practitioners (ATCMA). She also holds the TCM advisory Committee membership within the KPU TCM/Acupuncture program. Research has substantiated that Acupuncture's therapeutic benefits yield enduring outcomes. Notably, all acupuncture treatments concluded at the eight-week mark, yet a follow-up at 24 weeks indicated sustained pain reduction, even without further treatments post the eighth week. To initiate your journey, feel free to reach out for a complimentary first-time consultation via phone or email.

UNIQUE FACTS:
• Offer 12 Pre-Authorize Treatments
• Free Consultation.
Specialty:
Addiction, Anxiety, Arthritis, Asthma, Bronchitis, Carpal Tunnel Syndrome, Nausea, Chronic Fatigue, Colitis, Common Cold, Constipation, Dental Pain, Depress, Diarrhea, Digestive Trouble, Dysentery Emotional Problems, Osteoarthritis, Fibromyalgia, Migraine, Emotional and Eye Problems, Morning Sickness, Sciatica, Rhinitis, Premenstrual Syndrome, Tennis Elbow, Tonsillitis, Tooth Pain, Trigeminal Neuralgia, Urinary Tract Infection & Vomiting
Contact:
Working Hours:
Mon-Wed: 9:30am - 7pm
Thu-Sat: 9:30am - 5:30pm
Sun: Closed
TBR® Inspection Report: