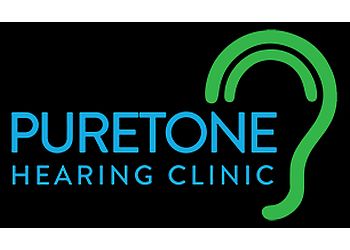 Puretone Hearing Clinic, an Independent Audiologist clinic, boasts multiple locations in Surrey, White Rock, and Vancouver. Their audiologists steadfastly prioritize ongoing education, consistently seeking the latest insights in technologies, advancements, and methodologies. This commitment ensures that they impart the most current information, a practice that distinguishes them from relying solely on supplier-backed products that might have evolved. This clinic exudes a caring and welcoming atmosphere, embodying a comprehensive approach to audiology care, all geared towards elevating your quality of life. They offer a range of services including thorough hearing testing and access to cutting-edge hearing aid technology. Their passion is rooted in discovering optimal solutions tailored to your hearing needs. Acknowledging the value of convenience, Puretone Hearing Clinic exhibits flexibility by potentially extending their operating hours earlier or later on weekdays. Additionally, complimentary parking is available across all their locations, reflecting their dedication to facilitating a hassle-free experience. Their commitment to affordable excellence is manifested through their provision of world-class hearing aid technologies at highly accessible price points. This is a testament to their unwavering focus on offering premium solutions without compromising affordability.

UNIQUE FACTS:
• Make an Appointment
• 4 Main location Branches
• experienced Team.
Specialty:
Aid Adjustments, Hearing Test, Hearing Aid Evaluations and Fittings, In-House, Manufacturers' Repairs and Service, Earplugs, Musician's Earplugs, Tinnitus Treatment & Swim Plugs
Contact:
Working Hours:
Mon-Fri: 9am - 5pm
Sat & Sun: By Appointments
TBR® Inspection Report: