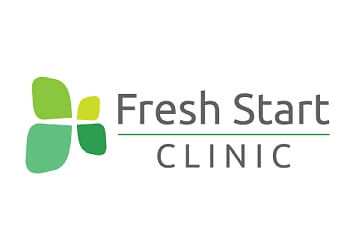 Fresh Start Clinic comprises a team of dedicated healthcare professionals specializing in the treatment of individuals grappling with addiction. With a collective experience spanning over three decades, the center has been instrumental in assisting patients dealing with substance abuse issues, including drugs and alcohol. Their overarching mission revolves around empowering individuals with opiate dependency to regain control over their lives by enhancing their physical, mental, and emotional well-being within a supportive and compassionate environment, free from judgment. At the core of their philosophy is the establishment of trustworthy relationships with their patients, fostering a warm, non-judgmental, and nurturing atmosphere where individuals can receive treatment and embark on their journey to recovery. The entire team at Fresh Start Clinic is deeply committed to confronting the stigma and obstacles faced by those dealing with addiction and concurrent mental health challenges. Their roster includes seasoned professionals capable of conducting thorough assessments to identify individual needs, assist in goal-setting, and provide tailored addiction treatment plans. Additionally, they offer psychiatric consultations when necessary and support individuals in their efforts to quit smoking, reinforcing the healing process and promoting the long-term elimination of dependence on any harmful substances.

UNIQUE FACTS:
• Partnering with specific pharmacies to customize treatments
• The length and symptoms of withdrawal will depend on the type of drug used.
Specialty:
Opioid Use Disorder, Alcohol, Smoking Cessation, Hepatitis C, Mental Health Disorder, Partner Pharmacies, Well-Being & Recovery Support
Contact:
Working Hours:
Mon: 9am – 5pm
Tue: 7am – 4pm
Thu: 9am – 6pm
Fri: 9am – 4pm
Wed, Sat & Sun: Closed
TBR® Inspection Report: