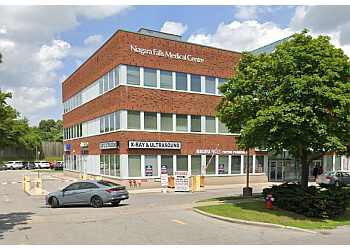 Medsleep Niagara Falls stands out as a premier sleep clinic in Niagara Falls, Ontario, dedicated to delivering the highest quality sleep medicine services to patients and corporate clients. Dr. Jennifer Tiffney, an expert in the field, specializes in treating patients aged 18 and above, addressing a wide range of sleep disorders, including obstructive and central sleep apnea, narcolepsy, restless legs syndrome, parasomnias, and insomnia. Their commitment to advancing the field of sleep medicine is evident through their focus on education and their comprehensive range of services. They offer clinical consultations, diagnostic services such as sleep testing, and the most effective treatments for a full spectrum of sleep-related disorders. The Niagara Snoring & Sleep Centre, operating under its umbrella, provides diagnostic sleep testing options, including full polysomnography, portable (in-home) sleep monitoring, and actigraphy. For those seeking improved sleep and a solution to sleep-related issues, scheduling an appointment with them is a wise choice. Medsleep Niagara Falls is your path to achieving better sleep and overall well-being through their exceptional services.

UNIQUE FACTS:
• Clinical Consultation
• Home Sleep Apnea Testing
• In-Lab Overnight Sleep Testing
• Wheelchair Accessible
• Parking Available.
Specialty:
Obstructive/ Central Sleep Apnea, Insomnia, Snoring, Periodic Limb Movement Disorder, Dry Mouth or Sorte Throat, Morning Headaches, Depression, Irritability, Restless Legs Syndrome, Bruxism ( Teeth Grinding), Daytime Sleepiness and Fatigue, Sleep Walking, Night Terrors, Nightmares, Narcolepsy, Idiopathic Hypersomnia, Jet Lag, Shift Work Sleep Disorder & Circadian Rhythm Disorders

Serving Locations:
Alberta, British Columbia, New Brunswick, Nova Scotia & Ontario
Contact:
Working Hours:
Mon-Fri: 9am - 5pm
Sat & Sun: Closed
TBR® Inspection Report: