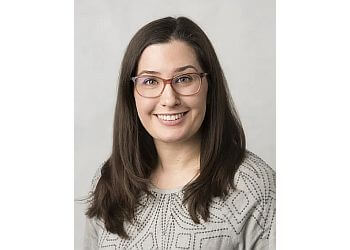 The Audiology Clinic of Northern Alberta is a leading provider of hearing loss and tinnitus assessments, treatment, and technology. Since its establishment in 1982, their team of dedicated audiologists and hearing aid practitioners has continuously expanded and enhanced hearing care services for individuals of all ages. Among the skilled audiologists at the clinic is Laréna Lewchuk. This clinic stands at the forefront of innovation, being the first in Canada to introduce 3D ear scanning technology. With a strong commitment to achieving the best outcomes for every patient, their Edmonton hearing clinic is focused on providing personalized and effective solutions. The clinicians at the Audiology Clinic of Northern Alberta specialize in hearing health and technology, ensuring they recommend options that align with your well-being and lifestyle. By gaining a thorough understanding of your hearing abilities and lifestyle requirements, they can outline the most suitable hearing aids and treatment approaches for your specific needs. Using advanced diagnostic technology, they thoroughly assess the entire hearing system, offering a comprehensive evaluation of its physical state. To make the process seamless for their clients, they offer booking appointments for convenience and ease of access to their high-quality services.

UNIQUE FACTS:
• schedule an appointment.
• Advanced Diagnostics
• Longer Appointments
• Family-Run Audiology Clinic
• 40 years Experience.
Specialty:
Hearing Aids, Batteries, Assisted Listening Devices, Aid Fittings for Adults and Children, Retraining Therapy, Hearing Screenings, Tinnitus Evaluations, Lace Auditory Training, Aid Programming, Repairs, Diagnostic Hearing Assessments, Custom Earmolds, Ear Wax Removal, Custom Hearing Protection & Noise Plugs
Contact:
Working Hours:
Mon-Fri: 8:30am - 4:30pm
Sat & Sun: Closed
TBR® Inspection Report: