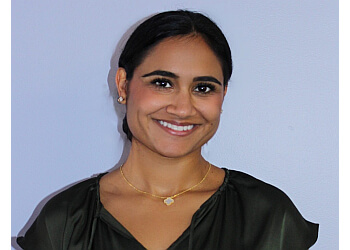 Whisper Audiology led by a dedicated audiologist, takes immense pride in upholding the utmost standard of hearing healthcare. Their primary focus is to help you unlock your optimal listening potential, fostering an unparalleled journey towards enhanced hearing. With an innovative and personalized approach, they strive to revolutionize the realm of hearing health. Their mission revolves around elevating the quality of life for their patients, delivering exceptional and accessible hearing healthcare within a nurturing environment. Rooted in compassion, they are committed to preventing, assessing, and treating hearing impairment across all age groups. Backed by profound expertise in hearing loss and tinnitus, their audiologist is well-versed in cutting-edge hearing aid technology. The clinic offers an extensive array of services, encompassing comprehensive hearing assessments for adults spanning various age ranges, as well as children aged three years and above. Additionally, they specialize in diagnosing and managing tinnitus, further solidifying their holistic approach to auditory wellness.

UNIQUE FACTS:
• Immediate Appointment
• Award Woned Clinic
• Children's Hearing Tests
• Hearing Aid Trials.
Specialty:
Full Audiological Hearing Assessment for Children and Adults, Reprogramming, Hearing Aid Verification and Sales, Aural Rehabilitation, Wax Removal, Audiological Counselling, Custom Ear Plugs, Hearing Tests & Tinnitus Management
Awards:
Readers' Choice Platinum Winner in 2019- 2021
Contact:
Working Hours:
Mon,Tue & Thu: 9am - 4pm
Wed: 11am - 6pm
Fri: 9am - 2pm
Sat & Sun: Closed
TBR® Inspection Report: