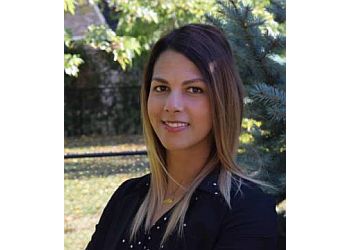 Dr. Alia Soderman stands as one of the leading chiropodists, equipped with an impressive educational background. She obtained her Bachelor of Science in Health Studies from the University of Waterloo. Furthering her education, she pursued the Chiropody program at the Michener Institute of Applied Health Sciences, where she earned her Graduate Advanced Diploma in Chiropody. Throughout her internships, Dr. Soderman gained valuable experience in various healthcare settings, including community health centers, hospitals, and private practices in the Greater Toronto Area (GTA). This diverse exposure allowed her to acquire various skills and competencies. As the proud owner of Feet In Motion Foot Care & Orthotics, Dr. Alia Soderman and her team offer specialized services, treatments, and products to enhance their patients' foot health. Their primary goal is to educate patients about preventative care and contribute to advancing the chiropody profession. They dedicate themselves to providing comprehensive foot treatment, ensuring their patients stay mobile and active. Feet In Motion Foot Care & Orthotics has proudly served Mississauga, Hamilton, and the surrounding areas since 2017, reflecting their commitment to offering quality care to their community.

UNIQUE FACTS:
• They Provide Same Day Appointments
• They Take Urgent or Emergency Care.
Specialty:
CONDITIONS:
Ingrown Toe Nails, Warts, Diabetic/Geriatric Foot Care, Heel Pain, Corns/calluses, Nerve Conditions, Hammer Toes, Bunions, Pediatric Feet, Nail Fungus, Flat Feet, High Arches, Sports Injuries, Shin Splints, Achilles Tendonitis, Bursitis and Diabetic Foot Ulcers

PROCEDURES:
Foot Injection Therapy, Custom Made Orthotics & Orthopedic Footwear
Contact:
Working Hours:
Mon-Thu: 9am - 5pm
Fri: 10am - 3pm
Thu, Sat & Sun: Closed
TBR® Inspection Report: