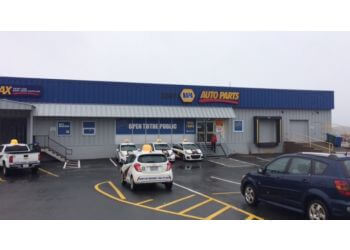 NAPA Auto Parts is the reliable source of top-quality auto parts for your car or truck in Halifax, Nova Scotia. The store boasts an extensive inventory of auto parts tailored meticulously to the specifications of each individual make and model. Napa Auto Parts proudly showcases an impressive catalogue comprising over 500,000 distinct part numbers. Their specialization encompasses diverse offerings, ranging from essential auto parts to tools, equipment, heavy-duty truck components, marine tools, and agricultural machinery. At the core of their establishment, a team of well-informed and customer-focused sales representatives stands ready to provide technical and sales support. This expertise shines particularly when dealing with aftermarket performance automotive parts for jobbers. To further elevate the customer experience, Napa Auto Parts extends an array of complimentary services and maintains convenient operating hours, all aimed at simplifying customers' lives and ensuring a seamless driving journey. For added convenience, the store extends free shipping for orders surpassing $75, presenting customers with a cost-effective solution. Those seeking immediate access to their purchases can easily opt for in-store or curbside pickup for online orders. Noteworthy is Napa Auto Parts' extensive reach, stretching well beyond Halifax, with a substantial presence spanning across Canada, encompassing an impressive network of over 600 locations devoted to serving customers nationwide.

UNIQUE FACTS:
• Promotional Items
• State-Of-The-Art Paint Products
• Environmental Friendly.
Specialty:
Safety and Ignition Parts, Climate Control, Towing, Filters, Wipers, Seals, Hoses, Engine Kits, Lighting, Relays, Heating, Rotating Electrical, Steering, Cooling, Belts, Brake System, Sensors, Transmission, Suspension, Batteries, Drivetrain, Switches, Windshield Products, Clutch, Gaskets, Exhaust, Fuel, Bearing, Repair Manuals & Emission System
Contact:
Working Hours:
Mon-Fri: 8am - 5:30pm
Sat: 8am - 4pm
Sun: Closed
TBR® Inspection Report: