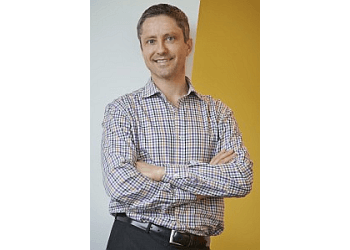 Dr. Jeff Robichaud is one of the leading otolaryngologists in St Catharines, ON. He completes his residency in Otolaryngology-Head and Neck Surgery in Toronto. His expertise encompasses various procedures, covering surgical interventions in areas such as the Head and Neck, Paranasal Sinus, Oral Cavity. This even extends to pediatric surgical procedures and various cosmetic enhancements. His practice is distinguished by its holistic approach, offering surgical and non-surgical solutions. He is skilled in performing Blepharoplasty, a procedure designed to address upper and lower eyelids concerns. His specialization extends to Rhinoplasty, where he has garnered training and experience in reconstructive and cosmetic nose reshaping. His commitment to innovation and professional development is evident through his role as an Assistant Clinical Professor at McMaster University. He has shared his expertise through lectures on various topics, including facelifts, facial fillers, Botox, surgical management of aging-related facial changes, and paranasal sinus surgery. His leadership roles as the former Regional Chief of the Division of Otolaryngology-Head and Neck Surgery for Niagara Health from 2005-2015 and Chief of Surgery for the St. Catharine's General Hospital from 2006-2021 underscore his dedication to healthcare administration and excellence. He consistently attends national and international conferences, showcasing his unwavering commitment to remaining updated on the latest advancements in the field. Dr. Robichaud's primary dedication lies in providing the utmost quality of care to every patient who seeks his services, reflecting a deep-seated ethos of excellence and innovation.

UNIQUE FACTS:
• Languages Spoken: English, French
• Member:
• American Academy of Facial Plastic and Reconstructive Surgery
• Fellow of the Royal College of Physicians and Surgeons of Canada
• Diplomat of the American Board of Otolaryngology-Head & Surgery.
Specialty:
PROCEDURES:
Blepharoplasty, Otoplasty, Rhinoplasty, Head and Neck Surgery, Nasal Surgery, Pediatric Otolaryngology, Vocal Cord Augmentation and Medialization, Botox & Volume Enhancement Facial Fillers
Contact:
Working Hours:
Mon: 8:30am - 4pm
Wed: 8:30am - 12:30pm
Tue & Thu-Sun: Closed
TBR® Inspection Report: