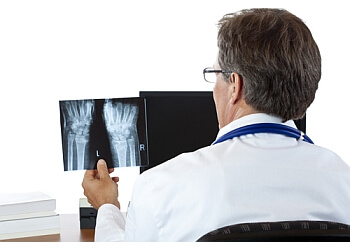 Dr. Marc Jonathan Kalchman is distinguished as an exemplary orthopedic surgeon in St. Catharines. Having successfully attained his medical degree from the University of Western Ontario, he has a strong educational foundation. His expertise lies in addressing the intricacies of the musculoskeletal system, which encompasses a spectrum of elements such as joints, bones, tendons, muscles, and ligaments. Dr. Kalchman's specialization focuses on patients with hip and knee joint concerns. Dr. Marc Jonathan is renowned for his proficiency in conducting minimally invasive procedures for the hip and knee, showcasing his commitment to advanced and patient-friendly techniques. His approach is characterized by a welcoming and affable demeanour, ensuring that patients receive comprehensive care for their orthopedic concerns. His practice extends an open invitation to new patients, embodying his dedication to extending his expertise and care to a broader community.

UNIQUE FACTS:
• Communicates patients in English
• Flexible scheduling.
Specialty:
CONDITIONS:
Elbow Injury, Joints Dislocation, Broken Bones, Knee, Ankle Surgery & Wrist Fractures
Contact:
Working Hours:
TBR® Inspection Report: