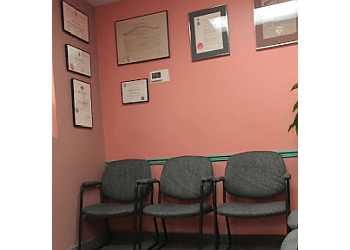 CALL
DR. ANTHONY CHAN
Since 1987
Dr. Anthony Chan is one of the leading gynecologists in St Catharines, ON. He obtained his medical degree from the University of Toronto. His expertise was further honed through Obstetrics and Gynecology training at McMaster University. He specializes in addressing Pregnancy-Related Disorders. His approach is characterized by his kindness and in-depth knowledge, evident in his commitment to explaining every facet of your situation thoroughly. He prioritizes comprehensive patient care by taking a complete medical history and addressing any questions that patients may have. From the inception of treatment to its conclusion, Dr. Anthony ensures patients receive the highest quality of care. His dedication to his patients' well-being is evident in every step of their medical journey.

UNIQUE FACTS:
• Languages Spoken: Cantonese, English, Mandarin
• Active Member as of 15 Jun 1987
• Independent Practice as of 20 Jul 1988.
Specialty:
CONDITIONS:
Diabetes in Pregnancy, Miscarriages, Pelvic Pain, Fibroids, Childbirth, Abnormal Menstruation Disorders, Hypertension, Gestational Diabetes & Hysterectomy
Contact:
Working Hours:
Mon-Thu: 9am - 5pm
Fri-Sun: Closed
TBR® Inspection Report: