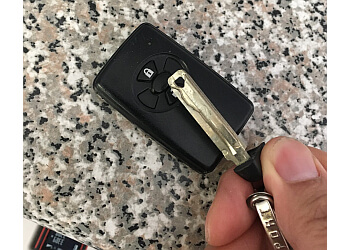 Silverline Security Ltd. and Key West Locksmiths have been steadfast pillars of support for the Greater Vancouver Area, catering to essential security and locksmithing requirements. Their core principle revolves around delivering excellence in service, fostering a sense of tranquility among their esteemed clientele. The legacy of superior service provision is set to continue with Silverline Security, as they remain committed to upholding the highest standards of care in every interaction and engagement. As Key West aligns itself under the Silverline umbrella, they will seamlessly retain its distinctive staff and continue to extend its unwavering commitment to its patrons, delivering the same array of services and honoring previous commitments. This dedication extends to businesses, institutions, property managers, and real estate firms, as they address their security demands comprehensively. From resolving key-related issues to managing access transitions, their approach is characterized by meticulous attention, offering effective solutions that optimize time and financial resources for your enterprise. Staying aligned with contemporary security benchmarks is pivotal in safeguarding your premises and occupants. Their team conducts thorough audits that alleviate potential complications and stress. By identifying your precise security needs, they provide comprehensive recommendations that align with your requirements, ensuring a robust security posture

UNIQUE FACTS:
• Uniting Almost 80 Years
• Broader and Faster Service
• quality Service
• Experience.
Specialty:
Masterkey System, High-Security Locks, Code Conforming Emergency Exit Management, Target Hardening, Keyless Entry Systems, Commercial Grade Hardware Upgrades, Key Management & Security Auditing

Serving Locations:
North Vancouver
Contact:
Working Hours:
Mon-Fri: 8am - 5pm
Sat & Sun: Closed
TBR® Inspection Report: