Andrew W. Lundy, MA
Andrew W. Andrew W. Lundy, MA is one of the Three Best Rated® Marriage Counselors in Newmarket, ON.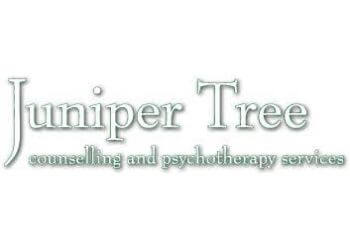 Lundy is a registered psychotherapist based in Newmarket, holding a Master of Arts in Counselling Psychology. He works with a diverse clientele, encompassing children, adolescents, couples, families, and groups of various sizes. His therapeutic approach has been significantly shaped by cognitive-behavioural theory, placing a strong emphasis on the practical, real-life application of strategies and techniques. Andrew W. Lundy is also involved in research and writing, with a specific focus on the impact of personal habits. He is the proprietor and operator of Juniper Tree Counselling and Psychotherapy Services, which extends consultation services to a wide range of organizations. Additionally, the center offers free 15-minute phone consultations to prospective clients.


Free 15 Minute Phone Consultation.
CONDITIONS: Individual

Couple and Family Counselling & Psychotherapy
Andy is incredible! I was nervous about being there the first time and he made everything so relaxing and comfortable. He is so easy to talk to and makes it so easy to open up. I highly recommend going to see him.
Very cozy and comfortable setting. Free parking was very nice as well. Definitely recommended.
Mon-Fri: 8am - 9pm
Sat & Sun: Closed
Nearby Marriage Counselors in Newmarket: