David Klauke, M.Div., RMFT
David Klauke is a registered psychotherapist and registered marriage and family therapist located in Newmarket. David Klauke, M.Div., RMFT is one of the Three Best Rated® Marriage Counselors in Newmarket, ON.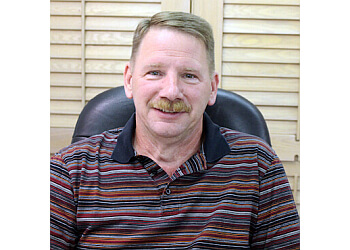 He holds certification as a couple and family therapist with the Ontario Association for Marriage and Family Therapy, and he is recognized as a clinical fellow of the American Association for Marriage and Family Therapy (AAMFT). David Klauke specializes in individual, marital or couples, and family therapy, adopting a comprehensive approach that considers both your personal and interpersonal dimensions. His practice encompasses individuals, couples, and families, guiding you to identify deliberate steps that lead you closer to your goals. You can find David Klauke providing his services at Klauke Counselling Services, where a secure and confidential environment is provided for you to explore your relationships. Flexible daytime and evening appointments are available to accommodate your schedule.


Payment Methods: Cash, Debit, MasterCard, Visa, Cheque and EFT.
CONDITIONS: Marital/Couple

Family

Individual

Psycho-Education

Cognitive Behaviour

Dialectical Behaviour

Emotion-Focused

Solution-Focused

Systemic/Interactional & Psychodynamic/Analytical Therapy
An incredibly gifted counsellor with keen insight. In my line of work I am asked to refer people to counselling and our organization has referred many, many people - both individuals and couples to Klauke counselling with great success. Very open minded and welcoming of all walks of life.
David has saved us/me too many times to count. He is such a wonderful and empathetic therapist who has real world solutions that actually work! You won't be disappointed.
Mon: 9am - 7pm
Tue: 9am - 9pm
Wed: 1pm - 6:30pm
Thu: 12pm - 7pm
Fri: 9am - 1pm
Sat & Sun: Closed
Nearby Marriage Counselors in Newmarket: