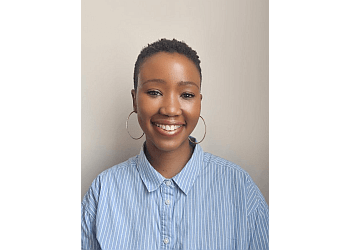 CALL
CONTACT
CEB'SILE NDLANGAMANDLA, B.A KIN., DOMP - EXCELSIOR INTEGRATIVE MASSAGE THERAPY AND WELLNESS
Since 2011
Ceb'sile Ndlangamandla is a skilled osteopathic manual practitioner associated with Excelsior Integrative Massage Therapy and Wellness. Her education was completed at the Southern Ontario College of Osteopathy, and she is an active member of the Ontario Federation of Osteopathic Professionals. Ceb'sile's initial attraction to osteopathy was driven by her deep passion for health, her fascination with the intricacies of the human body, and her genuine desire to assist others. Ceb'sile has amassed valuable expertise in addressing both chronic and acute conditions. Her approach to treatment, guided by osteopathic principles, extends beyond merely managing surface-level symptoms. She delves into identifying and resolving the underlying factors contributing to and exacerbating specific health issues. Excelsior Integrative Massage Therapy and Wellness is a renowned clinic that offers a comprehensive range of services, including massage therapy, athletic therapy, osteopathy, and acupuncture. The clinic's dedicated team of therapists caters to individuals of all ages and backgrounds, providing personalized and comprehensive treatments to address their diverse needs effectively.

UNIQUE FACTS:
• Provide Treatments to Individuals of All Age Groups
• Online Booking Available
• Got Multiple Awards.
Specialty:
CONDITIONS:
Joint and Muscular Pain (Neck, Low-Back, Shoulder), Sciatica, Back Pain in Pregnancy, Tension Headaches/Migraines, TMJ Dysfunction, Arthritic Stiffness, Dysmenorrhea (Painful Periods), Insomnia, Digestive Issues, Post Surgical Pain & Chronic Pain
$Price:
Osteopathy Rates: 152.55 (60 minutes)
OSTEOPATHIC THERAPY (FOLLOW-UP TREATMENT):
45 minutes: $129.95
60 minutes: 152.55
MASSAGE THERAPY RATES:
45 minutes: $113
60 minutes: $129.95
75 minutes: $158.20
90 minutes: $180.80
ACUPUNCTURE + MASSAGE THERAPY:
70 minutes: $158.20

90 minutes: $186.45
120 minutes: $231.65
Cosmetic Acupuncture + Facial Rejuvenation: $186.45 (90 minutes) MASSAGE THERAPY + FUNCTIONAL RELEASE RATES:
45 minutes: $118.65
60 minutes: $135.60
75 minutes: $163.85
90 minutes: $186.45
Functional Range Assessment186.45 (90 minutes)

Discount:
Refer a Friend and Get 10% Off Your Next Osteopathy Treatment
Insurance Accepted:
Accepts Most Extended Healthcare Insurance Plans
Contact:
Working Hours:
TBR® Inspection Report: