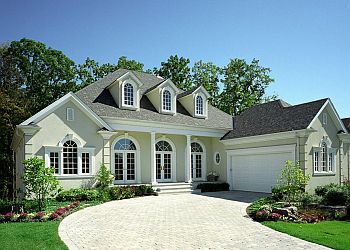 Evergreen Painting stands as one of the premier painting firms in Aurora, Ontario, renowned for their exceptional services. Specializing in both interior and exterior painting, the company boasts a team of highly skilled and amiable professionals. Their commitment to delivering an extraordinary touch to customers' homes is unwavering. Whether the aim is to revitalize an existing space or craft an entirely new ambiance, Evergreen Painting offers an array of painting services tailored to individual preferences. Their pledge revolves around furnishing top-notch, personalized painting solutions, with a steadfast work process established to uphold this commitment at all times. Recognizing the significance of entrusting one's space to others, Evergreen Painting brings forth a wealth of experience and professionalism, dedicated to surpassing expectations with each project. Through a meticulously designed workflow, they ensure a seamless and hassle-free painting journey from inception to conclusion. Meticulous attention is paid to intricate elements like edges, trim work, and clean lines, guaranteeing an impeccable final result.

UNIQUE FACTS:
• Flexible Scheduling
• Competitive and Affordable Pricing
• Eco-Friendly Paint
• Free Quote
• High-Quality Materials.
Specialty:
Commercial and Residential Services, Interior, Exterior, Cleanup Work & Walls Trim
Contact:
Working Hours:
Mon-Fri: 8am - 4pm
Sat & Sun: Closed

TBR® Inspection Report: